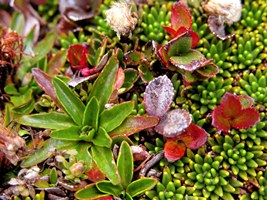 It's Earth Day.
Do one thing that will have a lasting impact on the planet.
1. Goal reset. Were your new year's resolutions too ambitious? There's no shame in focusing on just a handful of your most compelling 2013 goals and ditching the iffier ones.
2. Give a gift. Pick a friend or neighbor and drop off a green gift–a rain barrel, a couple LED bulbs, or seed packets for a spring garden–at their house.
3. Teach your children well. Take your kids to a neighborhood clean-up, disconnect from electronics for a day, walk them to school, or introduce them to kid-centered nature websites, such as National Geographic Kids.