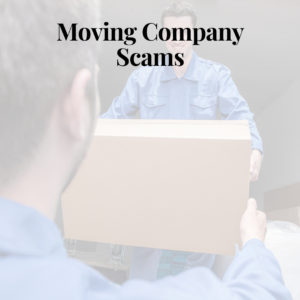 This message came through on my NextDoor account from the local police. Be aware of who you are hiring!
Moving Company Scam
I wanted to share some concerning information that recently occurred in East Cobb. A citizen hired a moving company to move his entire life's possession to a different state. The moving company had a website and seemed reputable. Once they arrived at the home and packed the victim's belongings, the truck left the location and never delivered the property. The victim then received phone calls stating his property was being held ransom and he needed to pay a large sum of money in order to get his property back. Once this was reported to police, one of our amazing detectives, Det. S. Penirelli, began looking into the case.
She found that the FBI and DOT investigators are currently working similar cases involving a Russian Crime Group. She identified a suspect and found a storage company that had two units rented in the name of the suspect, who was of Russian decent. A search warrant was obtained and a portion of the victim's property was located in a storage unit. The same unit was scheduled to go up for auction for non-payment for the storage unit.
The storage company was cooperative and allowed the property to remain at their secure location until the victim could arrange to have it removed. Warrants were obtained for the suspect, but he is likely no longer in the state of Georgia.
Detective Penirelli is currently working with the DOT investigators to find potential locations of the remaining property.
If you are planning on hiring a moving company please see the below website, which will provide information on avoiding being scammed by similar operations.
https://www.bbb.org/en/us/article/news-releases/16917-bbb-tip-moving-scam
Below is a link to the Justice Department website for an article regarding a similar case that was adjudicated.
https://www.justice.gov/usao-sdoh/pr/twelve-charged-moving-company-scams
If you have any questions or concerns, please feel free to contact the Cobb County Police Department for additional assistance.
Be Safe,
Lieutenant N.A. McCreary
Cobb County Police Department Criminal Investigation Unit – Precinct Four
Commitment – Service – Partnership