If you are selling your home, or just doing a spring or summer update, don't forget to look to the exterior of your home. This is everyone else's first impression! Improving curb appeal can drastically improve your bottom line, and chances of selling – not to mention you'll get "oohs and aahs" from friends and neighbors.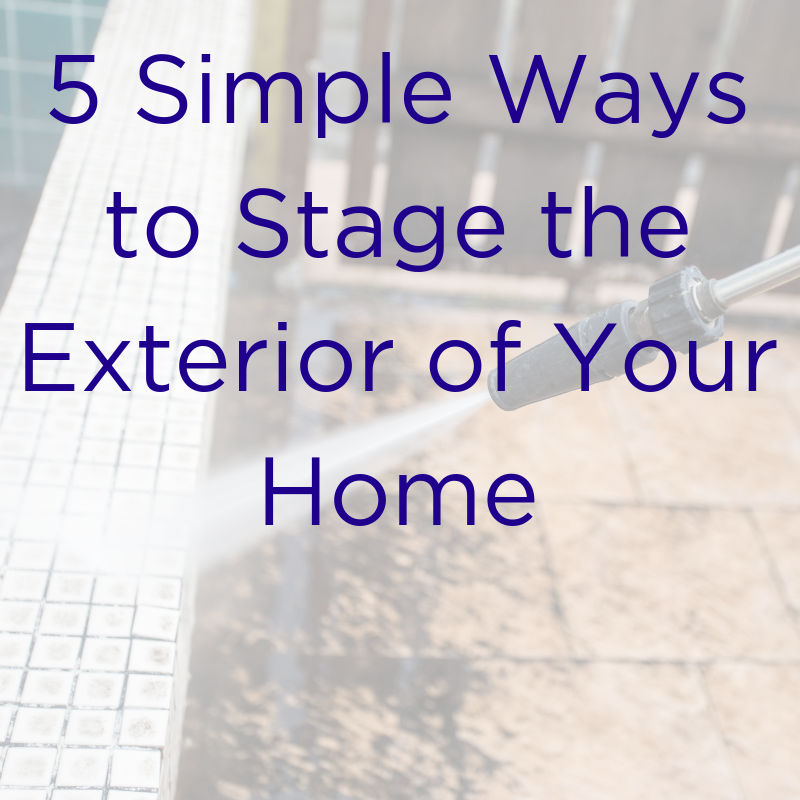 Clean your Windows and Screens
Remember the film "My Cousin Vinny" when the guy is testifying about seeing the robbers through the window screens, but they were actually too dirty to see through? Don't let that be your case! If you don't actually open your windows, take the screens off and store them in a secure location. This will let in the light and, of course, makes it easier to clean the outside of the windows.
If the paint is chipped and peeling, now is a good time to hit it with a little hand sanding and touchup paint.
Spruce Up Your Beds
Do your flower beds look more like overgrown weed developments? Pull those weeds, plant some new flowers, and lay down a little mulch. Not only will this look sharp, you can choose some fragrant blooms that will cheer any home visitor on their way to your front door.
Clean Up Your Siding
Does your siding have mildew growing on it, or is it mud-stained from the weather? You might want to hire a professional to power wash it for you (you don't want to damage the siding or get water intrusion by using too powerful of a stream, or hitting somewhere you shouldn't). This is great for removing dust, crud, spiderwebs and more.
What About the Door?
Is your door knob weathered and faded, or doesn't give the right "oomph"? Replace it with a new set of handles, and maybe a kickplate while you're at it. These are pretty cost effective ways to make your door look updated. Don't forget to touch up the paint if you're changing the shape of the door handle. Maybe you have a great door knob and it just needs a little shine-up. Don't dismiss the details! (while you're standing there, check on your doorbell – does it work? Is the button still in tact?)
Clean that Outdoor Furniture
If your furniture looks like birds sit on it more than you do, maybe it's time to just clean it up with a little power wash. Neglected furniture can give a bad impression – you want to at least appear as if you enjoy using the yard, right? And maybe getting the grime off it will have you sitting back, enjoying the yard in no time.