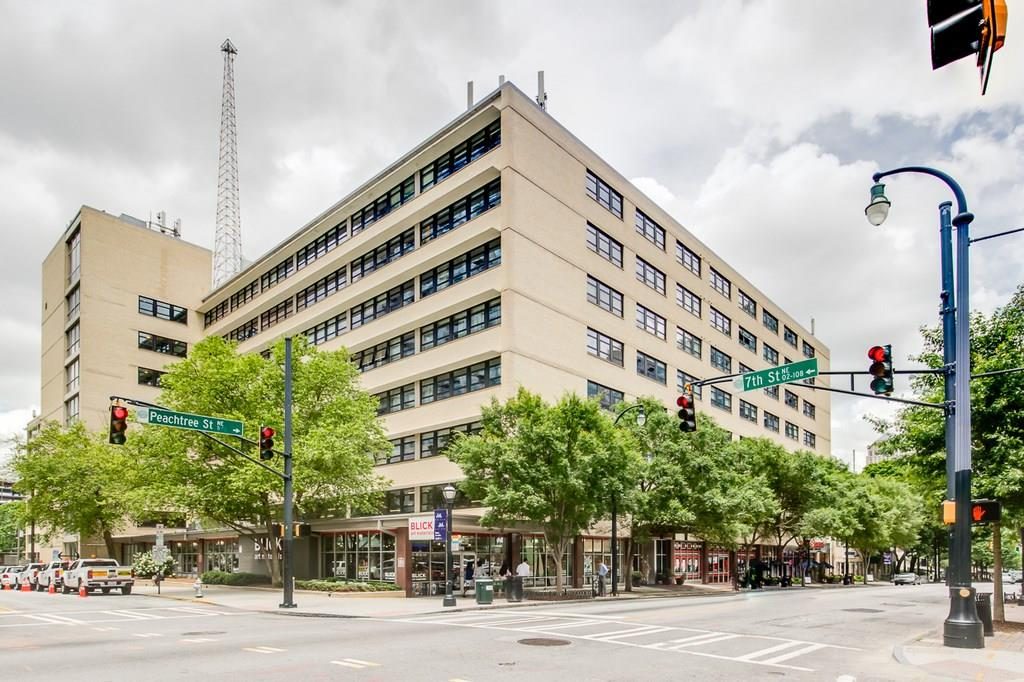 Peachtree Lofts, located at 878 Peachtree St in Midtown Atlanta, is a unique building nestled between skyscrapers and modern buildings. Peachtree Lofts was once a government building that was renovated in 1996 and is now the home to 210 residential loft-style condos.
This 8-story building features commercial space on the lowest floor, covered parking, a swimming pool, a fitness center, and a beautiful lobby with a large flat screen. There is also a 24 hour concierge and elevators that service all floors.
A Brief History and Information
The building was completed in 1952 and occupied by the Department of Agriculture. All 8 floors were used as offices. The building also included a trasury office, the early CDC offices (known then as Infectious Diseases), and the Civil Servant's Examiner's office.
In 1978, the building was vacated and redevelopment in 1995 converted the offices to apartments. In 1999, the apartments were converted to condos.
In 2010, the building underwent an exterior renovation with new roofing, brick repairs, and the windows were replaced with double-pane windows.
FACTS:
There are 210 residential condos and 2 commercial units. There is a 35% rental cap and approximately a 10 year long wait to get on the list.
The schools are Springdale Park Elementary, David T Howard Middle and Grady High School.
Building Clearance: Peachtree St Entrance Tunnel: 13′ tall, 10'6″ wide
Elevators: 7'4″ tall, 6′ deep, 4'9″ deep

On-site management's number is 404-815-0101

Available Peachtree Lofts Homes
Property Resumé