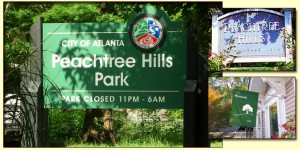 One of Buckhead's coziest neighborhoods, Peachtree Hills lies east of Peachtree Road between Peachtree Creek on the south and Lindbergh Drive on the north.
Development in the area was begun in 1910 on land that then was between the village of Buckhead and the city of Atlanta. 
Today, Peachtree Hills is filled with eclectic, mostly craftsman homes – a kaleidoscope of color, with intimate gardens and innovative fences and walls. Huge trees soar over the bungalows on the bluffs above Peachtree Creek.
Available Peachtree Hills Homes
Property Resumé