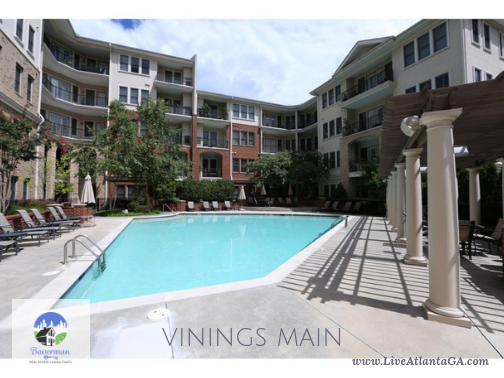 Townhomes within Vinings Main are The Battery on Paces Ferry. Condos at Vinings Main offer homeowners a fitness center and swimming pool, along with an excellent location.
Vinings Main Condos are located in the Teasley Elementary, Campbell Middle, and Campbell High School.
Vinings Main was completed in 2008 by Parkside Partners and Wood Partners and is managed by Homeowners Advantage. To contact the management company, please contact them at 404-961-7951 or Jwelchel@hoadv.com. There are 160 residential condo units and 20,000 square feet of retail space along with a 7 level parking garage.
Available Vinings Main Homes
Property Resumé